Music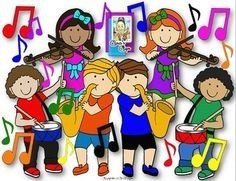 Purpose:
To engage and inspire pupils to develop a love of music and their talent as musicians and so increase their
self-confidence, creativity and sense of achievement. To be able to compose their own music and listen to and develop an appreciation of a wide variety of different types of music critically.
Core Learning:
To perform their own and the music of others
To compose their own music
To transcribe music using musical notation
To talk about different types of music
Characteristics of a Musician:
To make and perform their own music
To have a good range of technical musical skills
To appreciate different musical traditions and genres, including music from other times and cultures.
To talk about music using the correct vocabulary
To enjoy joining in with a diverse range of musical activities
Using and Applying English and Maths within Music:
English:
To listen, understand and respond to others, pupils should be taught to sustain concentration and identify and respond to sound patterns in language [for example, alliteration, rhyme and word play]
Maths:
Demonstration of skills taught within focused Maths lessons such as
Counting beats per bar and understanding how many beats each note value is worth
Inclusion:
Teachers set high expectations for every pupil. They plan challenging work to enable all pupils to make good progress regardless of their academic ability or background. We expect all children to make good progress albeit from different starting points.